Porsche 956-114
Competition Group: C
Constructed For: John Fitzpatrick Racing, England
Ownership History: John Fitzpatrick, Jochen Dauer (1987)
Competition Highlights:
MANY INTERNATIONAL SUCCESSES BY JOHN FITZPATRICK RACING, SPONSORED BY SKOAL BANDIT.
1984Silverstone 1000 km 8th Boutsen / Hobbs
Le Mans 24h 3rd Hobbs / Streiff / van der Merwe
Nürburgring 1000 km 2nd Hobbs / Boutsen
Brands Hatch DNF
Norisring 1st Boutsen, Fitzpatrick
Mosport Park 2nd Hobbs / Keegan / Konrad
1985Le Mans 24h 4th Hobbs / Keegan / Edwards
Shah Alam 800 km 4th Konrad / Miedecke
1986Monza 10th Villota / Velez
Silverstone 1000 km 5th Villota / Velez
Le Mans 24h 4th Villota / Velez / Fouché
Norisring 11th Bell
Nürburgring 1000 km 3rd Villota / Velez
Spa 1000 km 11th Villota / Velez
1987 Sold to Jochen Dauer.
1999 Sold to Martyn Konig, prepared and run by Brunn Racing2000 Historic Group C Racing2001 Historic Group C Racing2002 Historic Group C Racing1st overall Le Mans Celebrity Group C 2h race Spa-Francorchamps
Chassis Notes:
Car type GROUP C SPORTS PROTOTYPE RACING CAR
Color WHITE
Year of production 1984
Chassis No. 956 - 114
Engine type and No. 935 / 79
Cylinder 6
Bore x stroke [mm x mm] 92.3 x 66.0
Displacement [cm³] 2649
Engine power [HP] 660
Torque [Nm] 630
Compression ratio 9.5 : 1
Gearbox type and No. 956
Wheelbase [mm] 2650
Front / rear track [mm] 1648 / 1548
Length [mm] 4770
Weight [kg] 820
Maximum speed [km/h] 360
Production / piece 18 /14

Condition: RESTORED AND REBUILT TO ABSOLUTE ORIGINAL SPECIFICATION BY BRUNN RACING. RACED IN CURRENT HISTORIC GROUP C RACING BY MARTYN KONIG.THE BODY AND THE GROUND EFFECT FLOOR SECTION ARE BUILT TO THE LATEST FACTORY SPECIFICATIONS OF THE 956 IN SHORT TAIL VERSION. THE ENGINE IS THE BEST OF ITS SERIES AND HAS A SIMILAR RESPONSE AS THE LATE 962 ENGINES BECAUSE OF THE IMPROVED TURBOCHARGERS. THE CAR ELECTRONIC SYSTEM IS RELATIVELY UNCOMPLICATED. WITH THE SHORTER WHEELBASE AND THE ORIGINAL FULL GROUND EFFECT FLOOR SECTION THE HANDLING OF THE CAR IS MUCH MORE PLEASANT THAN OF THE 962 CARS.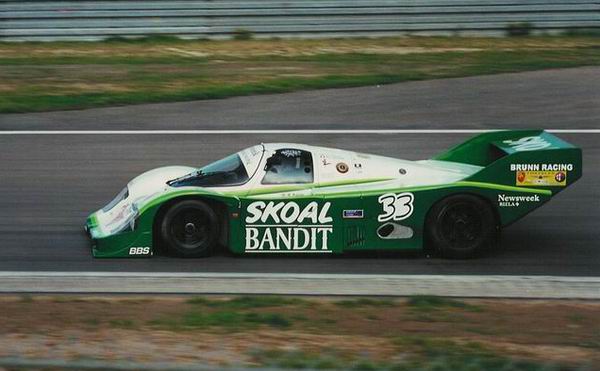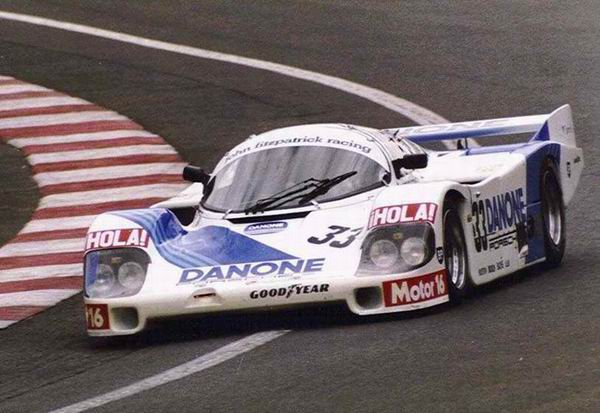 956-114 at LeMans 1986