Porsche 917-042
Competition Group: 5
Constructed For: Porsche Salzburg
Engine Specification: 4.9 liter
Ownership History: Porsche Salzburg (1970), Martini Racing (1971), Porsche AG (1972)
Competition Highlights: Competed twice at LeMans (2 DNFs)
Chassis Notes: LONG TAIL 1970 VERSION.
SOLD TO PORSCHE SALZBURG TEAM. PAINTED WHITE WITH RED ACCENTS ON NOSE., 4900 CC ENGINE, GOODYEAR TIRES:
06-13+14-70, LE MANS 24 HOURS (#25, ELFORD-AHRENS, DNF, 1st IN QUALIFY-3:19.8s)
SOLD TO MARTINI RACING. SILVER WITH RED, LIGHT BLUE AND BLUE STRIPES, FIRESTONE TIRES.
06-12+13-71, LE MANS 24 HOURS (#21, ELFORD-LARROUSSE, DNF, 2nd IN QUALIFY-3:14.9)
PORSCHE MUSEUM, STUTTGART.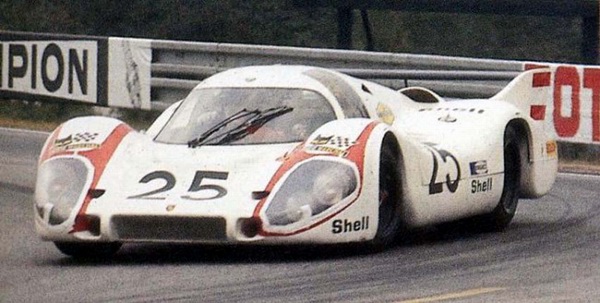 042 at LeMans 1970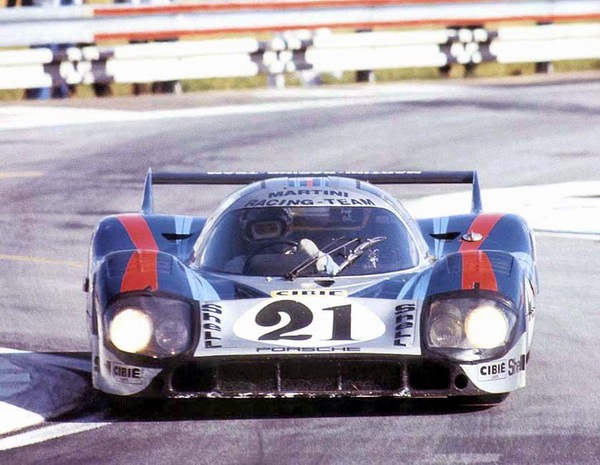 042 at LeMans 1971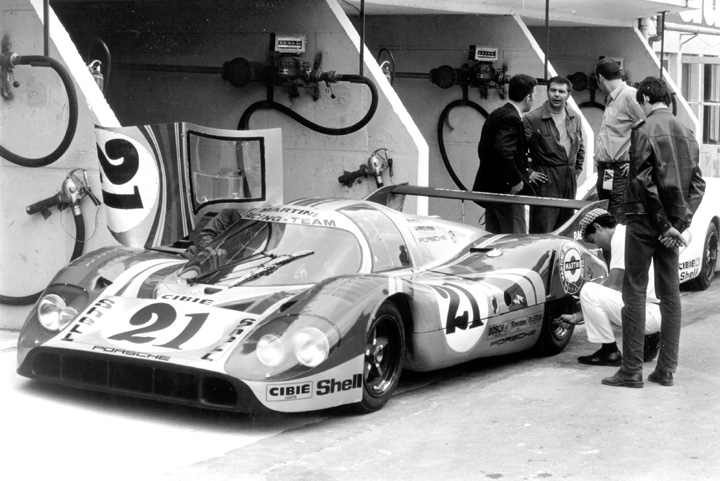 042 in the LeMans Pits 1971