Porsche 917-006
Competition Group: 5
Constructed For: Porsche AG
Engine Specification: 4,494cc, 580hp
Ownership History: Porsche AG, scrapped
Competition Highlights: Entered in 1969 LeMans 24 hours but did not start.
Chassis Notes: LONG TAIL 1969 VERSION. TWO MORE AIR DUCTS ADDED ON FRONT NOSE.
06-14+15-69, LE MANS 24 HOURS (#15, UDO SCHUTZ, DNS, 3rd IN QUALIFY 3:27.00. WHITE WITH RED NOSE)
USED AS DYNAMOMETER TEST CAR.
TESTED AT HOCKENHEIM WITH SHORT TAIL 1969 BODY, NUMBERS 15 AND THE SAME DECALS FROM LE MANS.
SCRAPED. PARTS OF THIS CHASSIS WERE BELIEVED TO BE USED TO BUILT THE FIRST "1970" LONG TAIL CAR (917-040).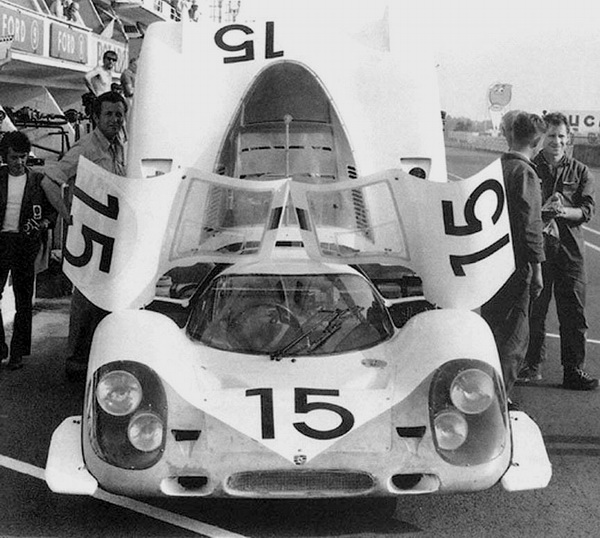 006 at the 1969 LeMans 24 Hours